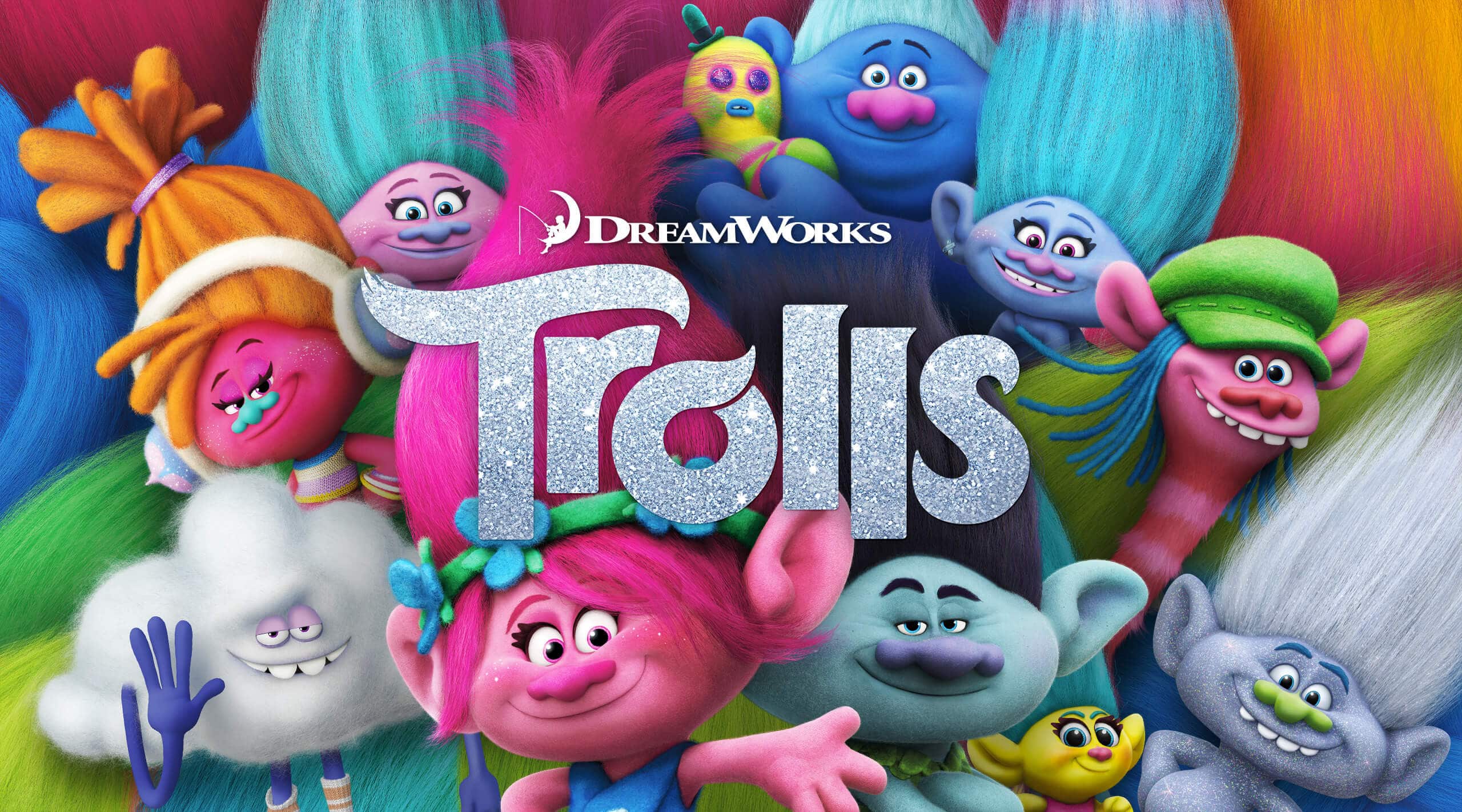 Dreamwork's Trolls put a lot of effort to put together a child-friendly animation with their velvet-like 3D animation of the Trolls against the naked, bug-eyed toys we are all familiar with back in the 90s.
Trolls the movie is full of color and sparkles, musical numbers that gets stuck in our heads, humor which is somewhat safe for general audiences, and a moral story we can pick up at the end of the movie.
I was not able to see it back then while it was still showing in theaters but thank God for Netflix and your nephews for allowing you to see the movie with them. (Not a paid advertisement for Netflix lol)
If you haven't seen it, *spoiler alert* again, and it might be a good chance for you to see the movie (with your kids or nieces or nephews) before turning into this page. I believe it's safe enough to watch for the younger audiences.
The movie was able to highlight the importance of:
community ("No Troll is left behind")
family (Poppy salvages King Peppy from the hands of Chef the Bergen)
trust (Tandem of Poppy and Branch; Creek sold out the other trolls for his personal gain)
happiness (How far someone would go to get it, and how far someone would go to get it back).
But one thing that really speaks to my heart, apart from the up-to-date musical numbers, is the emotional scene of Poppy, being trapped inside a coulderon before they (the other trolls) were served to Bergens in the eve of Trollstice.
Poppy, being the usual happy, bubbly, pink troll herself, slowly succumbs to the reality that she cannot save everyone at their current state where everyone was trapped, and every one of them is hoping that she would be their savior from the impeding doom they will soon approach. As a result, she then slowly loses her bright pink color and turned gray. Eventually, it causes a ripple effect to other trolls; which in return, turned gray as well, embracing their doom. Branch, being the first to turn gray, sings their own rendition of "True Colors" (performed by Anna Kendrick and Justin Timberlake), which serves as a "motivational song" for her and everyone around her. The event made a U-turn for Poppy, and instantaneously recovered from her sullenness and got back to her feet.
Now, let me stop there and segue to the importance of this scene. I could have discussed the song separately, but why would I still want to discuss it with the song? I guess the movie, together with the song, made a perfect illustration of my point of discussion.
Sometimes, we are like Princess Poppy: We shoo the idea of sadness, hate, sullenness, negativity and even death that we don't have the time or the effort to be vulnerable to others of what worries us, what keeps us at night and what we wrestle with; thinking that these afflictions and showing of our weaknesses can question our authenticity of being a Christian and a Disciple of Jesus.
But you know what? God cares.
God isn't afraid of what you're afraid of, but God is concerned of what you're concerned with. That's why it says in 1 Peter 5:7, "Give all your worries and cares to God, for he cares about you."
He's concern of your fears.
He's concern of what makes you tear up.
He's concern of your doubts.
He's concern of the things you care most.
God allows us to be vulnerable before Him, to set our eyes on Him despite of what is going on around us.
God is telling us, "My son/My daughter, it's okay to well up. It's okay not to be okay. I got you."
Are you in your season wherein your faith is being challenged? Pour it our to God. Lay it at the foot of the cross. Why? because He cares for you. Allow yourself to bask in His prescence and immerse in His unfailing love.